What's the current mission of NSE? Is it the same as when you started out, ten years ago?
At North Shore Exchange, we are a nonprofit organization that supports Chicagoland charities serving children and families living in poverty through a unique combination of luxury consignment, designer shopping, and volunteerism.
We focus on alleviating the trauma of poverty in Chicagoland with a sustainable community of volunteers, consignors, customers, and staff.
As we have grown, we have been able to expand our giving base to target homelessness, hunger, domestic violence/legal rights for children, physical and mental health and social services.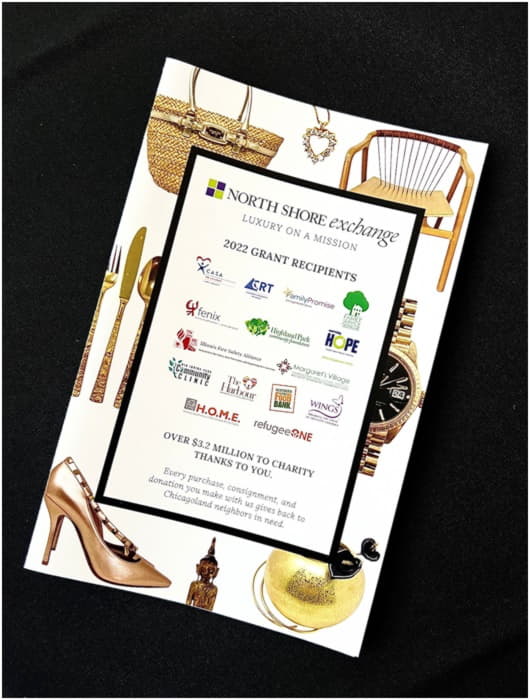 How do you define the success of North Shore Exchange's mission?
We have created a community of giving throughout Chicagoland. We define our success by the grants we have awarded, the people we have helped, the items we have saved from landfills, the employees we have provided with jobs that pay well, and the volunteers we have supported with meaningful work.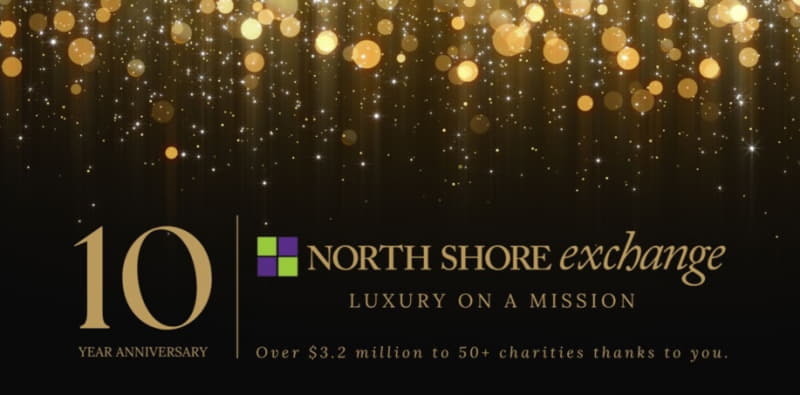 Which goals are you most proud of achieving in the past ten years? How many charities have you supported and how much money have you donated so far?
If we had to pick ten achievements, we'd say:
Top Ten Accomplishments in Ten Years
1) Over $3.2 million in grants given to nonprofits agencies serving the poor
2) Over $500,000 in in-kind donations donated to our partner non-profits
3) Business Performance of a CAGR of 25% over 10 years.
4) Resold and repurposed over 180,000 designer items
5) Furnished 15 apartments for refugees
6) Employ over 30 part and full-time employees
7) Provided meaningful volunteer and community service opportunities for over 250 people since our inception
8) Provided attainable and affordable luxury items for our savvy, earth-conscious customers
9) Provided a way for our customers, consignors, volunteers, and employees to give back to their community and participate in our mission
10) Expanded to 3 growing storefronts and a booming online business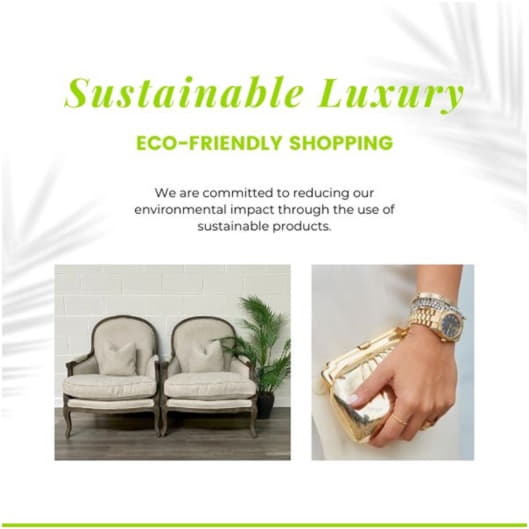 What are you aiming to achieve in the next ten years?
We want to achieve sustainability as an organization. We want to continue to grow, but in a way that can sustain our operations profitably.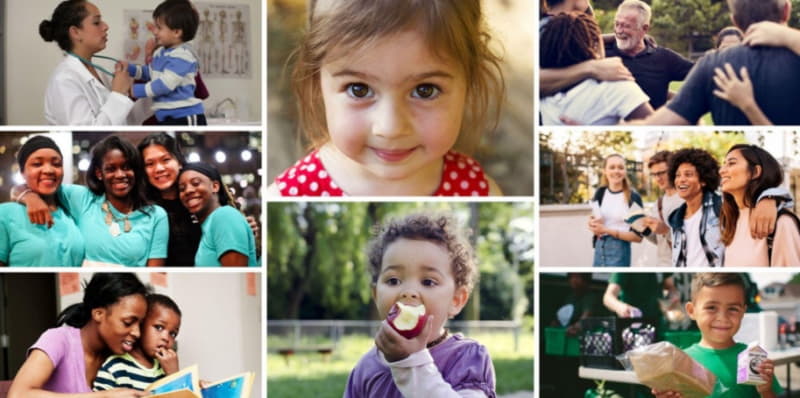 What kind of charities do you want to support in the future? Is fighting these causes (homelessness, domestic violence, and food insecurity in the Chicago area) still your main goal?
Those three areas were crucial during the pandemic, and are still extremely important, but in the future, we'd like to focus more on helping to support physical and mental health while still giving to the areas you've mentioned.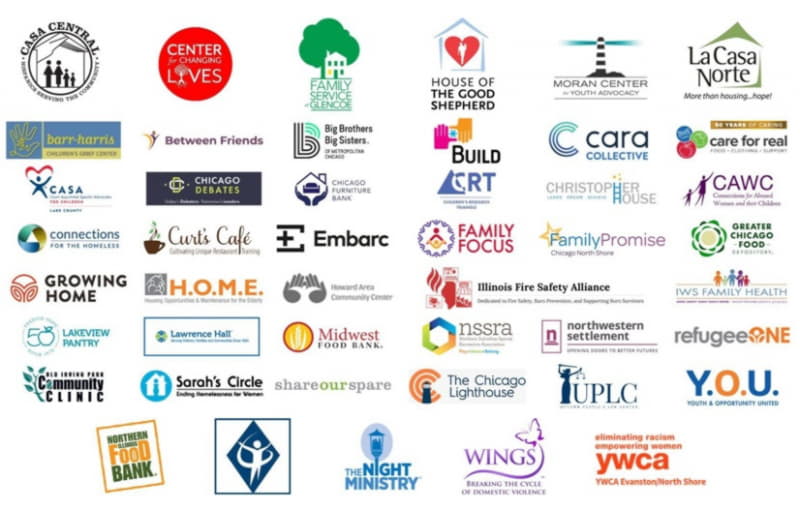 Are there any charities you'd be interested in supporting that reach in a different direction?
The areas of physical and mental health are new grant areas for us. They are essential for fighting poverty – those struggling lack access to the basic medical care that they need. We supported this area in a big way in 2022.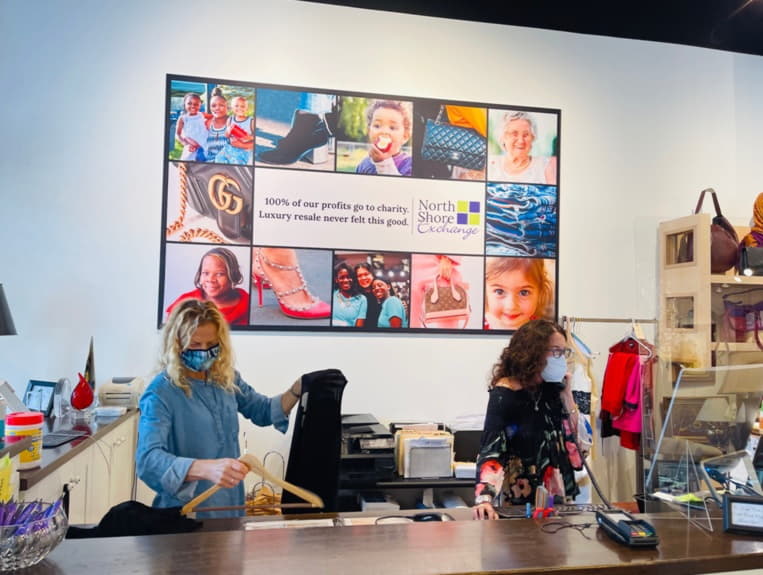 How can people support your cause?
They can consign, shop, or donate with us. All are great ways to support and participate in our mission. Donations can be cash or items we can sell. Many times it is more financially advantageous for someone to donate an item to us and take a tax credit instead of consigning.
For media inquiries, please contact publicist Carolyn Barth of Digital Content Strategy LLC.